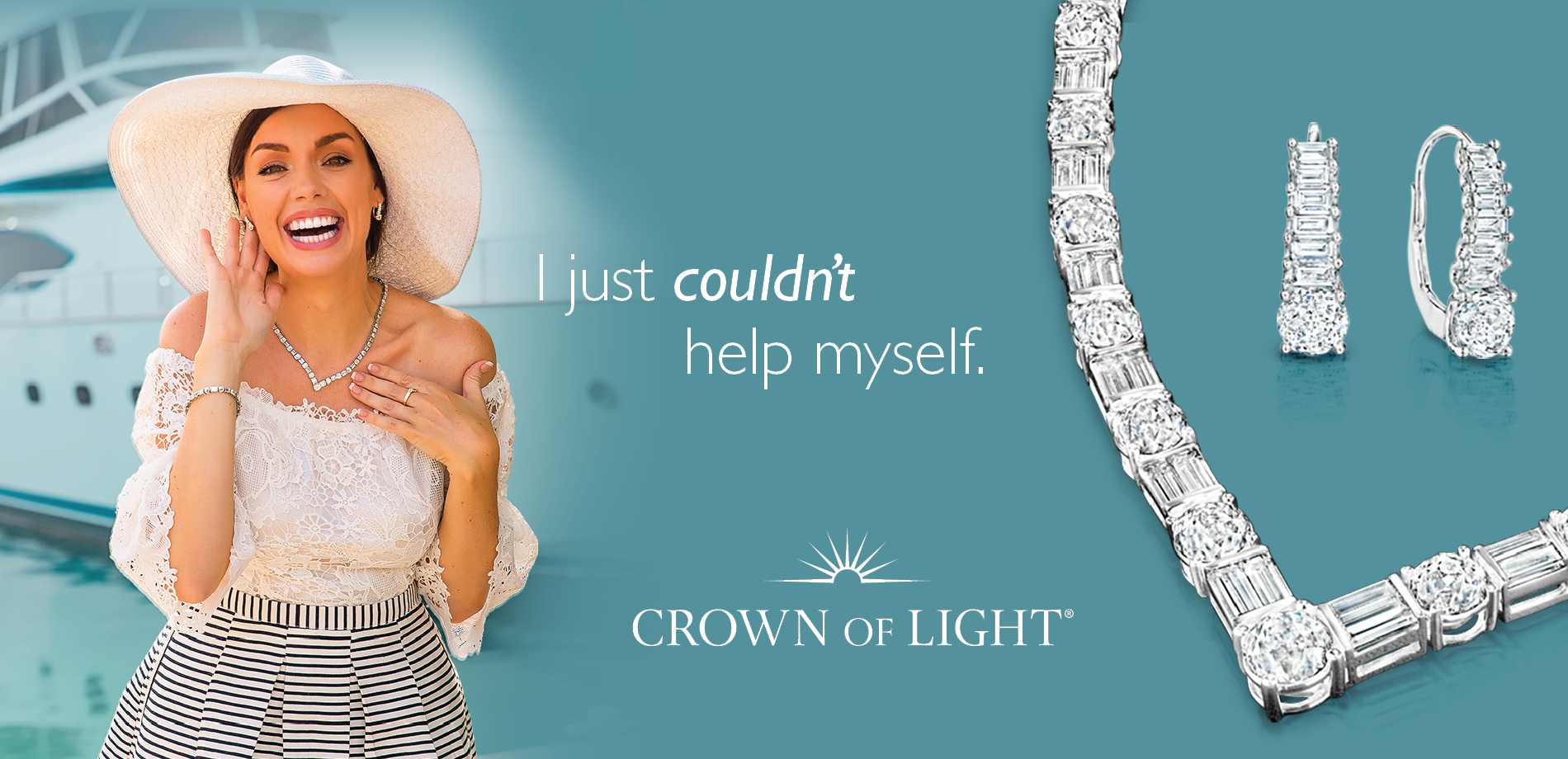 Bringing the Boutique Experience to your Yacht
In the elite world, causing an impression is not an easy task. However, Diamonds International's prestigious Crown of Light brand has accomplished just that, leaving high-class attendees speechless. For the first time in its history, the Monaco Yacht Show will exhibit the only diamond brand collection ever to be showcased: The Couture Collection.
Crown of Light is a unique diamond gaining worldwide acclaim. Its exceptional beauty and superb light-performance is achieved by a US-patented cutting pattern of 90 expertly arranged facets all contributing to maximizing the diamond's sparkle and fire. The Couture Collection represents the echelon of masterful cutting techniques. Taking over 1,000 hours to produce, each diamond is hand selected, graded and inscribed prior to its placement.
Crown of Light brings the boutique experience directly to a select group of clienteles by hand selecting top-quality pieces and presenting it to these elite individuals – without having to step off the private decks of their yachts.

About Diamonds International
Established in 1988, Diamonds International (DI) is the largest tax & duty-free watch and jewelry retailer in the Caribbean. With over 100 retail locations across 27 ports including Caribbean countries, Florida, Mexico and Alaska, DI serves millions of tourists and cruise ship passengers annually with an unrivaled selection of certified loose diamonds, rare gemstones, designer jewelry and timepiece brands. DI is the exclusive retailer of the US-patented Crown of Light diamond. Staff engagement, customer experience, and brand variety are the fundamental pillars DI abides by – including their support for ethical mine-to-market practices. Almod Diamonds LTD. is the manufacturing affiliate of DI and its sister stores Tanzanite International and DI Watch & Design. For more than 30 years, DI remains a privately-held and family-run business with corporate offices in New York's prestigious diamond district and Miami, known as a top home cruise port destination worldwide.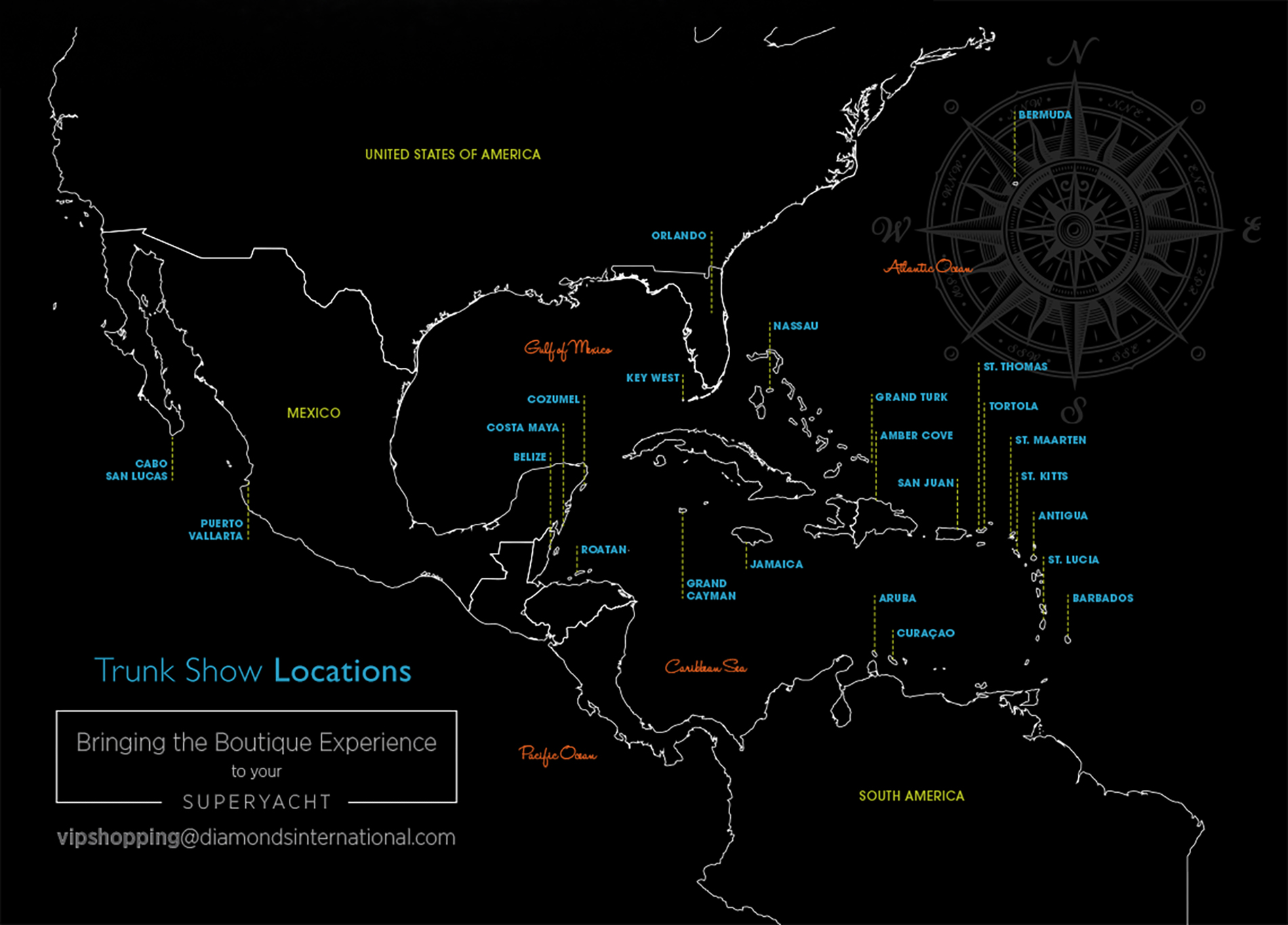 All private yacht trunk shows must be reserved 4 weeks prior to the guest's charter date.